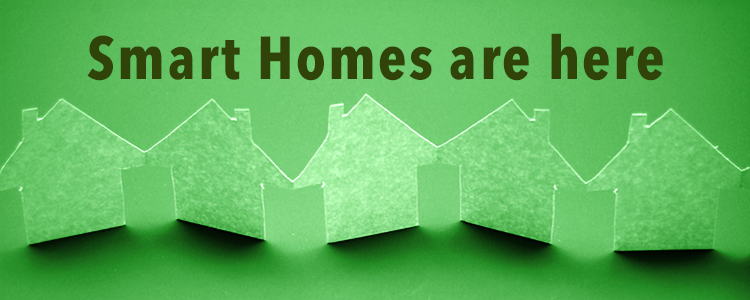 TIL Technology Showcase Room
We all have seen movies featuring the so called "Smart Home". Those homes feel very much like a dream home of the future were everything just works magically together so the owner never has to lift another finger. Actually, that future is very near. Already today, many of us have a number of internet enabled devices which connect to our home via wi-fi and perform "smart" things.
Perhaps you want the lights to automatically turn on when you get home? Maybe you need to adjust the thermostat remotely if you forgot to turn off the heat after leaving the house? Or you want to turn on the fan on a hot day remotely to cool the house before you return?
Those actions can be successfully completed by simply using voice commands! If you are interested to see these scenarios in action: we have set up a TIL Technology Showcase Room at the offices of BCITS for demonstration purposes. Here are some of the examples you will be able to check out at the TIL Technology Showcase Room:
Philips Hue Lighting – Users are able to turn lights on or off throughout the home, dim the lights, and program pre-sets
Google Chromecast – Users are able to access video content from Netflix, YouTube, Hulu, and Google Play Store on their TV
Nest Thermostats – Users are able to fully adjust a thermostat
Door openers –Automatic door openers that have been installed by a TIL technician can be operated via voice command.
We invite anyone to test some smart devices in TIL's Technology Showcase Room. Our biomeds will be more than happy to teach you how to use smart devices and answer any questions you may have. Come on down! You can find us at 366 East Kent Ave South Vancouver, British Columbia V5X4N6!
https://www.technologyforliving.org/wp-content/uploads/2019/10/cut-out-houses.png
300
750
TFL
https://www.technologyforliving.org/wp-content/uploads/2019/08/Technnology-For-Living-logo-reverse.svg
TFL
2018-03-14 09:00:20
2019-10-17 23:20:43
TIL Technology Showcase Room