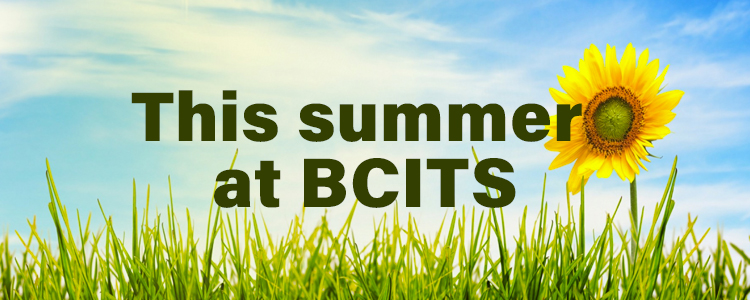 We are happy to welcome two summer students, Irish and Wilfred, at BCITS this summer.
The Canadian Summer Job (CSJ) program provides funding to not-for-profit organizations, public-sector employers and small businesses with 50 or fewer full-time employees to create summer job opportunities for young people aged 15 to 30 years who are full-time students. Students who avail themselves of this opportunity will gain valuable work experience during the summer before returning to their respective studies in the fall.
We are pleased that BCITS was successful with both our CSJ applications, one for a Respiratory Therapist student (Irish) and the other for a Biomedical Engineer student (Wilfred). The CSJ program is especially interested in supporting organizations which provide community care within the context of Canada's aging population. Our responsibility towards the student is to provide a relevant career related experience, appropriate supervision and meaningful mentoring.
While BCITS has had summer placements in the past for Biomedical Engineering students, this will be the first time that BCITS is working with a student Respiratory Therapist. Irish was pleased to have been offered the chance to work with a community organisation since the majority of her clinical training will be solely hospital based when she enters the 3rd year at university. She hopes to gain a lot more confidence applying for jobs she may initially not think of as suitable for herself because of a lack of experience.
BCITS is looking forward to showing Irish the unique role we play in the community we work with. The different perspective she will gain working with us outside the hospital environment may be a very beneficial thing to share with her peers and teachers once she returns to her studies in the fall.
https://www.technologyforliving.org/wp-content/uploads/2019/10/CanadaSUmmerStudents.jpg
300
750
TFL
https://www.technologyforliving.org/wp-content/uploads/2019/08/Technnology-For-Living-logo-reverse.svg
TFL
2018-07-02 01:54:38
2019-10-17 23:20:43
Summer students at BCITS