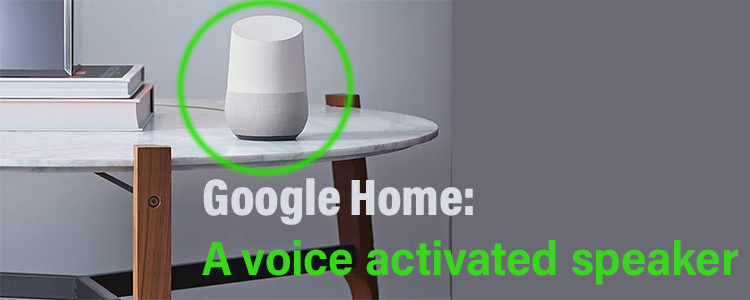 Please note that BCITS does not endorse any of the companies mentioned in our blogs.
Simply put, Google Home is a speaker and Google Assistant is the voice inside. Technically, it is a personal assistant known as a smart-hub device. It connects to any compatible, smart device in your home, allowing you to use voice-commands to issue a number of instructions to those devices. These compatible devices like Nest and Chromecast, are manufactured by Google. However, there are other companies which are also building smart-hub devices like Philips Hue Lighting, Samsung's SmartThings, Amazon's Alexa or Apple's HomeKit.
Here are some examples of how to use home automation devices that connect to Google Home:
Nest Thermostats – Users are able to change the temperature from Google Home by voice commands when at home or from anywhere, using an app on their smart devices.
Philips Hue Lighting – Users are able to turn lights on or off throughout the home, dim to the lights for a perfect ambiance while also changing the colour of the light and even recall pre-set scenes
Chromecast- Users are able to stream media straight from the phone, tablet, or laptop. Check this link for a list of video and audio services you can access using voice-commands with Google Home.
IFTTT – IFTTT is both a website and a mobile app and stands for "If this, then that". Google Home allows you to create rules using IFTTT, letting Home execute multiple commands at once. For example, you may be worried that a thief could break in through the window while you are away. If you have a SmartThing Multipurpose sensor installed on the window, an IFTTT conditional command can be created like "if the window will open, call my phone" to alert the user.
If you have questions about this system, please do not hesitate to contact a biomed at BCITS.
https://www.technologyforliving.org/wp-content/uploads/2019/10/GoogleHome-1.jpg
300
750
TFL
https://www.technologyforliving.org/wp-content/uploads/2019/08/Technnology-For-Living-logo-reverse.svg
TFL
2017-11-15 12:13:21
2019-10-17 23:20:43
Smart-hub devices