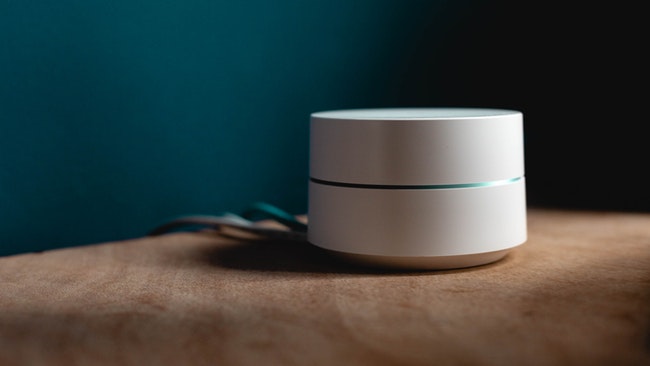 Get TIL Technology Even With Public WiFi!
Since April 2018, TIL has been setting up Google Home, and other smart devices, in TIL client homes so that our clients can control their home environment using their voice. Some of these devices include lights, thermostats, door openers, and television (streaming services like Netflix, YouTube, etc).
The addition of smart technology and home automation to TIL services has been a great success, and has really been appreciated by TIL clients who now have more independence using their voice. That is, if they have secure WiFi in their home!
TIL Smart Tech and WiFi
We've recently come across a few situations (care homes, long term care facilities, etc) where clients don't have access to secure WiFi, only public WiFi, and we have been unable to offer these new services to them.
UNTIL NOW!
WiFi Extenders for TIL Smart Technology
Although we still recommend TIL clients purchase secure WiFi in their homes if possible, an alternative solution, it turns out, is pretty simple and inexpensive. We will now be able to offer TIL smart technology to any TIL client who only has access to public WiFi if they purchase a "WiFi Extender" device. The WiFi extender allows you to create a secure WiFi signal, containing a password, from any strong public WiFi signal.
WiFi Extender Costs
An example of a WiFi extender that we've tested is the D-Link DAP-1530 AC 750. It can be purchased at Amazon.ca or Bestbuy.ca for approximately $50. Once the extender is setup, there are no monthly fees or maintenance requirements, as long as the public WiFi signal is available and strong.
WiFi Extender Download Speeds
If you would also like to stream HD quality movies using the WiFi extender, you may need to purchase one that allows for faster download speeds, but this also depends on the signal strength of the public WiFi you are using.
Start Using TIL Smart Tech Today!
If you would like more information regarding what you would need to purchase in order to get started using TIL Smart Technology, please give us a call at 604-326-0175 or email til@bcits.org. Contact us today!
https://www.technologyforliving.org/wp-content/uploads/2019/02/pexels-photo-1054554.jpeg
366
650
TFL
https://www.technologyforliving.org/wp-content/uploads/2019/08/Technnology-For-Living-logo-reverse.svg
TFL
2019-02-25 16:19:41
2019-10-17 23:20:42
Get TIL Technology Even With Public WiFi!