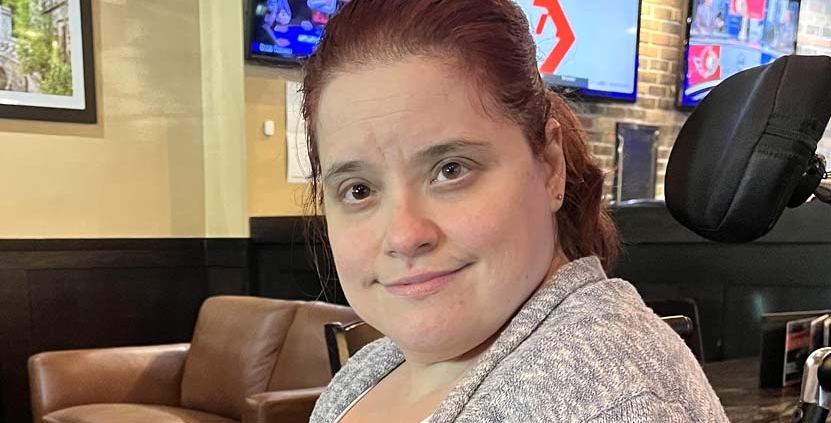 I have been working with Technology for Living on various projects for many years starting with acting as a peer partner and judge for the Simon Cox Student Design Competition. My role has since grown to encompass attending Pathways to Independence meetings, representing Technology for Living at events and writing many articles in the Balance newsletter.
I am an active participant in the disability community and sit on the board of directors for the Canadian Assisted Travel Society (CATS). By persevering through my own personal challenges, with the assistance of the IFRC Society and a strong support network, I have lived independently for the past 10 years. It has not been an easy journey and I welcome the opportunity to support and share advice with everyone who needs it (as well as receive tips myself!). I will bring this wealth of lived experience to my role of Peer Community Advisor to aid our members in achieving their own goals of independence.
In my personal time I enjoy spending time with animals of all shapes and sizes. I have many years of experiencing competing in equestrian dressage. My life has forever been enriched by the companionship of two certified service dogs from Pacific Assistance Dogs (PADS) who help me be my best self. As a registered status member of the Heiltsuk Nation, indigenous issues are central to me. My background helps me I bring a unique perspective to the role which gives me the passion to advocate for respectful, equal access for all, in every walk of life.
I am excited to be part of the Peer Support Team; I have many exciting ideas and look forward to meeting with you at events and in the community!
https://www.technologyforliving.org/wp-content/uploads/nicole-2.jpg
550
831
Caorda
https://www.technologyforliving.org/wp-content/uploads/2019/08/Technnology-For-Living-logo-reverse.svg
Caorda
2022-06-22 15:47:56
2022-10-04 23:03:50
Nicole Whitford