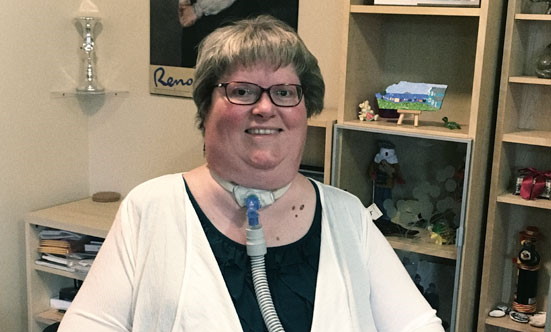 Relocating To BC: Nancy Lear, BCITS Peer, Reflects On Her 5th Anniversary
It's farthest from the truth to say my life was unpleasant or uneventful in Newfoundland. I was surrounded by an awesome, loving family and wonderful, true friends. There were yearly celebratory gatherings for birthdays, Christmas, Easter, Halloween, Thanksgiving … you name it, we created a theme party for it. We even held 'the beginning of summer' party and the infamous 'shed' party! Any excuse to get together with family and friends over drinks, pot-luck foodies, music and games for all ages. Because of these experiences, I take with me an abundance of memories. My life outside the family was very active in the volunteer sector for 25-years, however, I didn't experience the work force and that was one of my biggest goals for relocating.
Arriving in Vancouver, BC
Landing at YVR on a rainy October 30th in 2013 was the start of my new life. I was very excited yet a bit naïve for what was to come, I must admit. The first 3-months were grueling and all about transitioning. Acquiring wheelchair accessible housing, registering for monthly social benefits, meetings with the health authority for my care needs, figuring out the transportation system, etc. Note, Newfoundland didn't have trains nor wheelchair accessible buses. At the time I left, we only had the GoBus which is like HandyDart here. I am happy to report that we now have adapted taxis and wheelchair accessible Metro buses!
Winter Snow in Newfoundland vs. Van
Here I have 2 cute images of the snow comparison I thought was appropriate from an accessible point of view!
Making New Connections Is Key
Luckily, I was connected with Paul Gauthier and Ken Fraser while I was still in Newfoundland researching my options to relocate. I briefly spoke with both men to let them know my plan and to ask for their help once I arrived. Little did I realize that these two men would be major influences in my successful move! Two aces in my pocket as I like to think of them. Not only was Paul Gauthier my CSIL guru but he became my complete support system; my brother, my employer and my dear friend to this day. I was equally fortunate to have the accessible housing guru, Ken Fraser, who housed me for the first 5-months of my arrival. These two vital areas, care funding and accessible housing, in my opinion are essential needs to work on when first relocating.
Stay Focused to Overcome Obstacles
Without a doubt, it's tough to relocate, I have to admit, but being confident in my abilities and trusting my instincts allowed me to stay focused on the end goal; a better quality of life.
Working with Paul and the Health Authority to get on the CSIL Program was a daunting experience, but it's vital to set your mind to it and take the time needed to document every aspect of daily care needed. Once that document was prepared, it was a waiting game. In the end, it worked out for me! 
Preparation Prevents Poor Performance
Here is a video of a mock interview I did in 2015 for the Career Development Practitioners Program;
Why I Decided To Move To BC
So why leave behind all my family and friends who were always there for me, through thick and thin? It wasn't what I had, it was because of who I lost that I felt a need to change my life. I grew up with 8 other siblings, 3 of whom had Muscular Dystrophy, the same neurological disorder I was born with. Our ages apart go like stepping stones; 1, 2, 3, 6, 7, 10, 12, 14 and 15 with me being the youngest. 
I first experienced great family loss when my eldest brother passed away at the early age of 40! I was turning 26 at the time. Both my second brother and one of three sisters, also diagnosed with MD, passed away at age 51. I was 44 and 50 respectfully at the time. My dad passed away in 1997 and mom, 2006. I was the only surviving sibling with MD and even though I was tremendously supported, I felt lonely. It was time for seeking new things, making new friends and finding gainful employment.
Final Words on Relocating to BC
I feel blessed and elated to have accomplished my goals here in BC. There are always new things to learn in my new life which is why I wouldn't change it by no means.
-Nancy
---
*If you are a BCITS client and have a story that you'd like to share, please contact us with more information via e-mail (info AT bcits.org) today. We would love to hear & share your story!
https://www.technologyforliving.org/wp-content/uploads/2019/03/NancyLear2018.jpg
332
551
TFL
https://www.technologyforliving.org/wp-content/uploads/2019/08/Technnology-For-Living-logo-reverse.svg
TFL
2019-03-27 09:44:26
2019-10-17 23:20:42
Relocating To BC: Nancy Lear, BCITS Peer, Reflects On Her 5th Anniversary