Welcome to our Peer-supported, Virtual Creative Writing Workshop!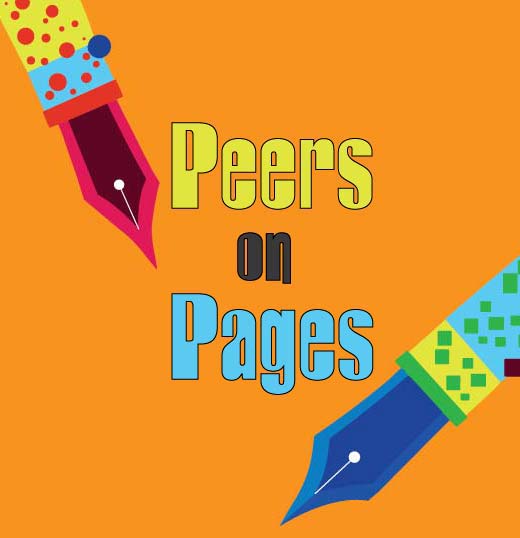 Peers on Pages (POP) is an online fully peer workshop that provides an opportunity to share writing and to receive feedback, writing tips and guidance. The facilitators will encourage, support and assist participants when requested. Limited personal one-on-one feedback outside of workshop sessions at Facilitator's discretion. There will be options for editorial consideration to publish through Technology For Living (TFL) communication resources.
There are 6 easy requirements.

Monica Gartner
I currently work in the government sector. While working full-time for more than 20 years, I enjoy traveling and writing. I self-published my book called Overcoming the Impossible: A Life of Trials and Triumphs in 2016, and is currently working on putting the finishing touches on my first full length play. I am also working on a second book that has to do with travelling. I am taking on-line acting classes because I feel there isn't enough representation of people with disabilities in the film and TV industry. Happy writing every one!
Peer Support: Participants will be sharing thoughts, observations and life experiences. Coming together as peers is a first step in providing a safe place for people to support each other, nurture the creative spirit and grow as writers.
Writing Experience: New writers, closet writers, rusty writers and published writers all are welcome.
Communication: Participants may read or have their work read by a member of our POP team to the group. Sharing your audio and video on zoom is encouraged.
Confidentiality: What is shared within the workshop sessions stays within the writing group. Respect the privacy and contact information of all workshop participants, including conversations and written work. Carers or family members involved with workshop sessions or home writing sessions must uphold these confidentiality expectations.
No judgements: Speak to your own experiences. Avoid judging others or making assumptions. We cannot speak for the experiences of other's lives and choices.
Work on speaking for yourself by using I Statements: Work on speaking for yourself by using I Statements: by identifying comments beginning with 'I' rather than 'You' or 'They.' This takes practice and we (oops I mean 'I') don't always get it right.
Diversity: When choosing to read/share writing, participants are asked to demonstrate sensitivity to differences, respecting the identities, backgrounds, life experiences and quality of life choices of all participants.
Feedback: This is a learning space too. The writer can choose to receive feedback or not. It can be a big step for a person to read/share their writing. We encourage sharing and supportive feedback.
Thank you for your contribution and cooperation. Now let's laugh, cry, share and connect as writers while making time to have fun!
Fill out the form below, once all applications are reviewed, someone will be in contact with you.