Welcome to our 2nd Co-Facilitated, Peer-supported, Virtual Creative Writing Workshop!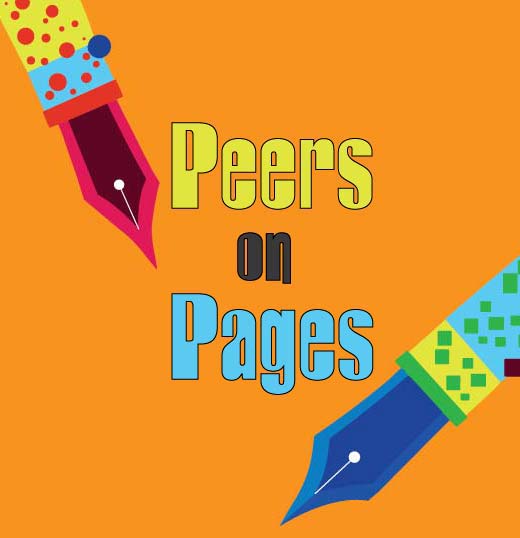 Peers on Pages (POP) is an online co-facilitated workshop that provides an opportunity to share writing and to receive peer feedback, writing tips and guidance. The facilitators will encourage, support and assist participants when requested. Limited personal one-on-one feedback outside of workshop sessions at Facilitator's discretion. There will be options for editorial consideration to publish through Technology For Living (TFL) communication resources.
The POP Workshop is co-facilitated virtually via Zoom by Nancy Lear; writer and TFL Peer Support Facilitator and Jackie Haywood; published author.
There will be 6 Zoom meetings in total, 2 hours each, once every 3 weeks.
Writing Workshop Schedule (1pm-3pm)
First Meeting: Tuesday, November 10, 2020.
Future meetings every 3 weeks: Dec 1, Jan 5, Jan 26, Feb 16, and Mar 9, 2021.
There are 6 easy requirements.

Nancy Lear
TFL Peer Support Facilitator
I enjoy meeting new people and getting people connected. My role at Technology For Living (TFL) is to be supportive, engaged and assist our members through different collaborations. I support new peers who are coming onto the program and also those who have been around a while! I have over thirty years' experience volunteering in the non-profit sector and this has prepared me for my role. With my Bachelors of Arts degree in English, it has helped me in my work as well as in my leisure. I have worked on TFL projects such as the Peer History Project, Peers on Pages (POP!) writing workshop, and the Simon Cox Student Design Competition. I am an avid writer and some of my articles are featured in the Balance newsletter. I grew up in a family of nine children in Newfoundland, relocated to BC in 2013 and joined TFL in 2015. I am full of energy, when I'm not connecting with our peers, I can be found square dancing, travelling abroad and around BC. If you want to talk to me about peer issues or just have a friendly chat, send me an email or call me!

Jackie Haywood
Jackie was involved in the development of Pathways for Independence series working closely with a collaborative team of TFL/IFRC.
She is the published author of two short stories, Coin Operator and Sole Brothers, producing Sole Brothers as a one-act play performed at the Orpheum Theatre for the International AIDS Conference and a summer season at the Vancouver Fringe.
Jackie wrote comedic scripts for a character-driven performance artist delivered across Canada at Fringe Festivals, conferences, community events.
Peer Support: Participants will be sharing thoughts, observations and life experiences. Coming together as peers is a first step in providing a safe place for people to support each other, nurture the creative spirit and grow as writers.
Writing Experience: New writers, closet writers, rusty writers and published writers welcome.
Communication: Participants may read or use voice enhancement features to share their work with the group. Sharing audio and video on zoom is encouraged.
Confidentiality: What is shared within the workshop sessions stays within the writing group. Respect the privacy and contact information of all workshop participants, including conversations and written work. Carers or family members involved with workshop sessions or home writing sessions must uphold these confidentiality expectations.
No judgements: Speak for yourself and to your own experiences. Avoid judging others or making assumptions. We cannot speak for the experiences of other's lives and choices.
Work on speaking for yourself by using I Statements: Work on speaking for yourself by using I Statements: by identifying comments beginning with 'I' rather than 'You' or 'They.' This takes practice and we (oops I mean 'I') don't always get it right.
Diversity: When choosing to read/share writing, participants are asked to demonstrate sensitivity to differences, respecting the identities, backgrounds, life experiences and quality of life choices of all participants.
Feedback: This is a learning space. The writer can choose to receive feedback. It can be a big step for a person to read/share their writing. We encourage sharing and supportive feedback.
Thank you for your contribution and cooperation. Have fun!
Fill out the form below, once all applications are reviewed, someone will be in contact with you.